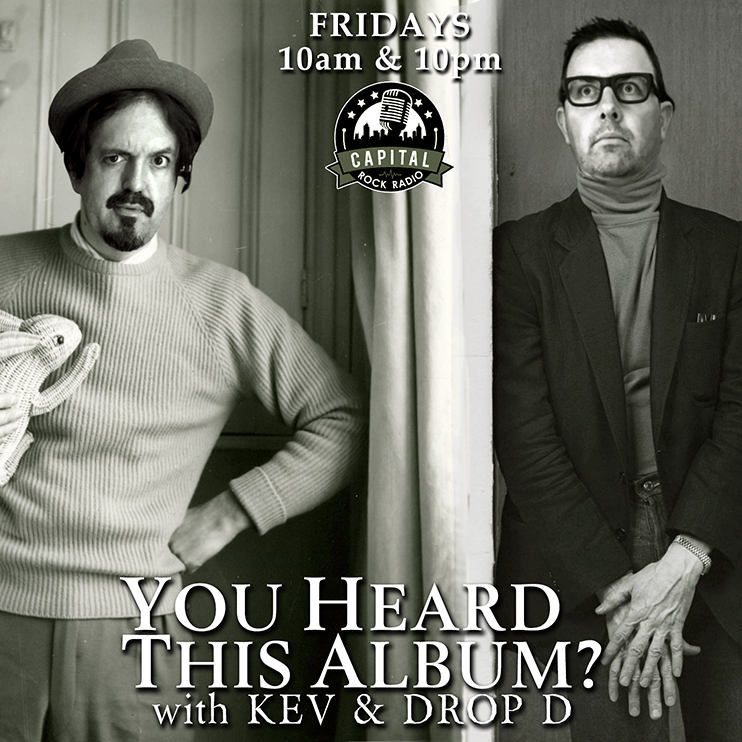 On episode 71 of YOU HEARD THIS ALBUM? with Kev & Drop D, the boys check out an amazing debut release by a 4 Piece Stoner Rock band called THE FLYING DETACHMENT who hail from Sophia in Bulgaria!

The band consists of Alexander Velchev (guitars), Emil Petkov (guitars and vocals), Stoyan Petrov (drums) & Todorin Tonev (bass and vocals).
And as they do on every single show, the boys will review the release track by track and then give it a Rock Salute 🤘 Rating (out of 3) and then pick their favorite tracks off the album!
HELP OTHERS FIND THIS SHOW BY LEAVING US A REVIEW & 5 STAR RATING (IF YOU FEEL IT'S WORTHY, OF COURSE)! AND PLEASE TELL YOUR FRIENDS BY SHARING THIS PODCAST LINK!
================================
TUNE INTO CAPITALROCKRADIO.com from 12PM (AEDT) / 1AM (UTC) for our LIVE Halloween Special! We will be giving away Nine Inch Nails (Bad Witch) on Vinyl!
More information here: http://capitalrockradio.com/tune-in-for-the-halloween-special-on-october-31st/