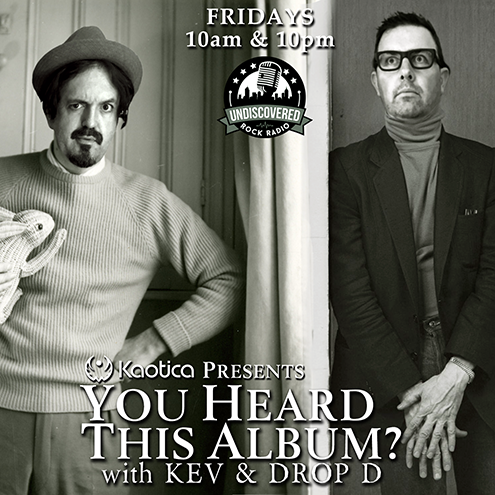 After a 2 week absence, YOU HEARD THIS ALBUM? with Kev & Drop D is back yet again with another brand new episode on the ALT & INDIE ROCK PODCASTS!
On this (number 67), the boys check out a debut self titled release by US Doom-Stoner Hard Rockers called Swamp Hawk who hail from Lexington, Kentucky in the USA!
The four piece features Justin Chatelain on Bass, Will Chewning on Drums, Josh Flowers on Guitar/Vocals & Joe Harbison on Guitar/Vocals.
And as they do on every single show, the boys review the release track by track and then give it a Rock Salute 🤘 Rating (out of 3) and then pick tracks to add to Undiscovered Rock Radio's ever growing playlists!
HELP OTHERS FIND THIS SHOW BY LEAVING US A REVIEW & 5 STAR RATING (IF YOU FEEL IT'S WORTHY, OF COURSE)! AND PLEASE TELL YOUR FRIENDS BY SHARING THIS PODCAST LINK!