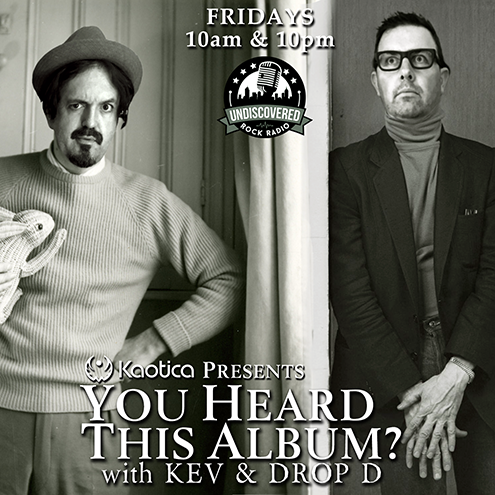 YOU HEARD THIS ALBUM? with Kev & Drop D returns with another brand new episode on the ALT & INDIE ROCK! podcasts!
On show 65, the boys check out an album called STONED. IMMACULATE by Italian Doom Fuzz Heavy Rockers KINT.
This is their debut LP and it was released via Small Pond in Brighton in the UK.
And as they do on every single show, the boys review the release track by track, give it a Rock Salute 🤘 Rating (out of 3) and then pick tracks to add to Undiscovered Rock Radio's ever growing playlists!
HELP OTHERS FIND THIS SHOW BY LEAVING US A 5 STAR REVIEW! TELL YOUR FRIENDS! SHARE THIS PODCAST!