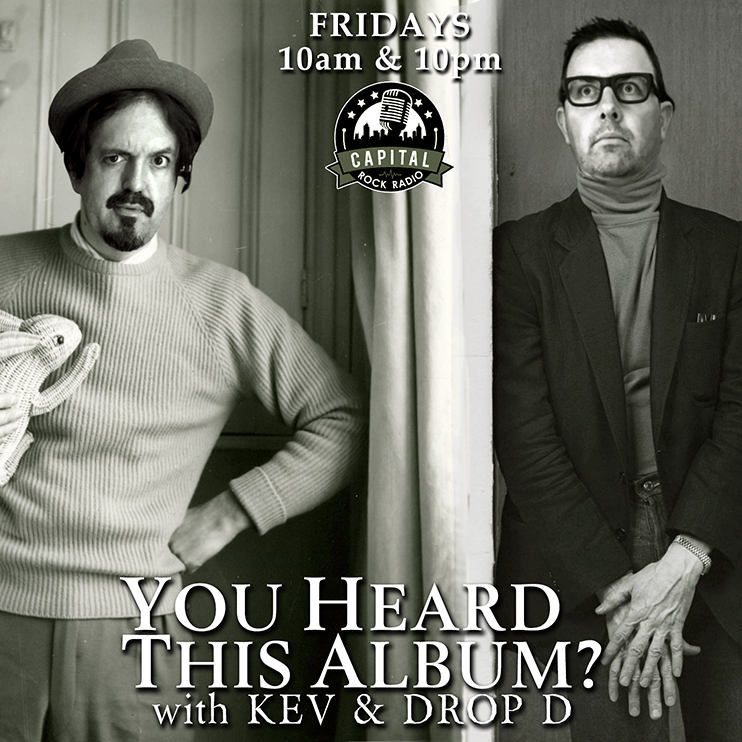 Just before Christmas, the final show of Season 03 of YOU HEARD THIS ALBUM? with Kev & Drop D aired on Capital Rock Radio and we've now got it available to stream via the ALT & INDIE ROCK podcasts!
On episode 75, the boys checked out an album called Longing To Be The Mountain by a Heavy Psych/Blues/Stoner Rock trio called King Buffalo who hail from Rochester, New York in the USA!
And as they do on every single show, they reviewed the release track by track, gave it a Rock Salute 🤘 Rating (out of 3) and then chose their favourite tracks off the album!
HELP OTHERS FIND THIS SHOW BY LEAVING US A REVIEW & 5 STAR RATING (IF YOU FEEL IT'S WORTHY, OF COURSE)! AND PLEASE TELL YOUR FRIENDS BY SHARING THIS PODCAST LINK!
ROCK ON! 🎶🤘😆🤘🎶
HAPPY NEW YEAR AND SEE YOU ALL AGAIN IN FEBRUARY 2019!!
==============
PLEASE NOTE: The GIANT ROCK CHRISTMAS HAMPER giveaway mentioned in this podcast has now ended and a winner was announced during our Christmas Day Special: www.capitalrockradio.com/we-have-a-winner-for-the-2018-giant-rock-christmas-hamper/