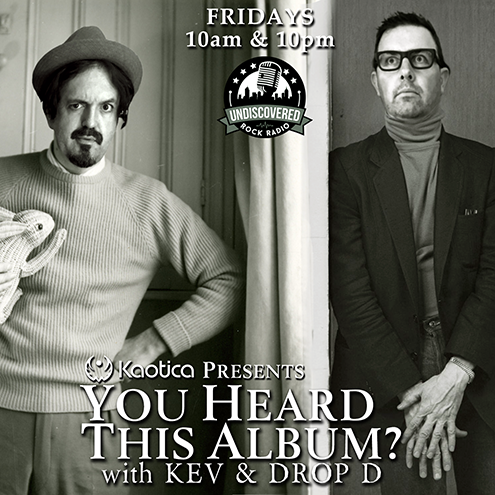 YOU HEARD THIS ALBUM? with Kev & Drop D returns after a two week Break for another brand new episode on ALT & INDIE ROCK!
On this episode, show number 62, the boys looked at a sophomore album released via Ripple Music called Hymn of a Cosmic Man by Belgium Stoner Fuzz Psych Rockers FIRE DOWN BELOW.
And as they do on every single show, the boys review the release track by track, give it a Rock Salute 
 Rating (out of 3) and then pick tracks to add to Undiscovered Rock Radio's ever growing playlists!
HELP OTHERS FIND THIS SHOW BY LEAVING US A 5 STAR REVIEW! TELL YOUR FRIENDS! SHARE THIS PODCAST!