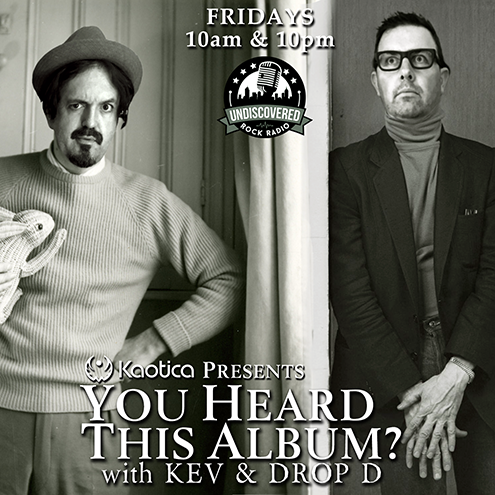 On this brand new episode of YOU HEARD THIS ALBUM? Hosts Kev & Drop D look at an album called Chemical Butterflies by an Alternative Indie Rock band from Seattle, Washington in the USA called Cold Comfort.
And as they do on every single show, the boys will review the release track by track and then give it a Rock Salute 🤘 Rating (out of 3) and then pick tracks to add to Undiscovered Rock Radio's ever growing playlists!
HELP OTHERS FIND THIS SHOW BY LEAVING US A REVIEW & 5 STAR RATING (IF YOU FEEL IT'S WORTHY, OF COURSE)! AND PLEASE TELL YOUR FRIENDS BY SHARING THIS PODCAST LINK!