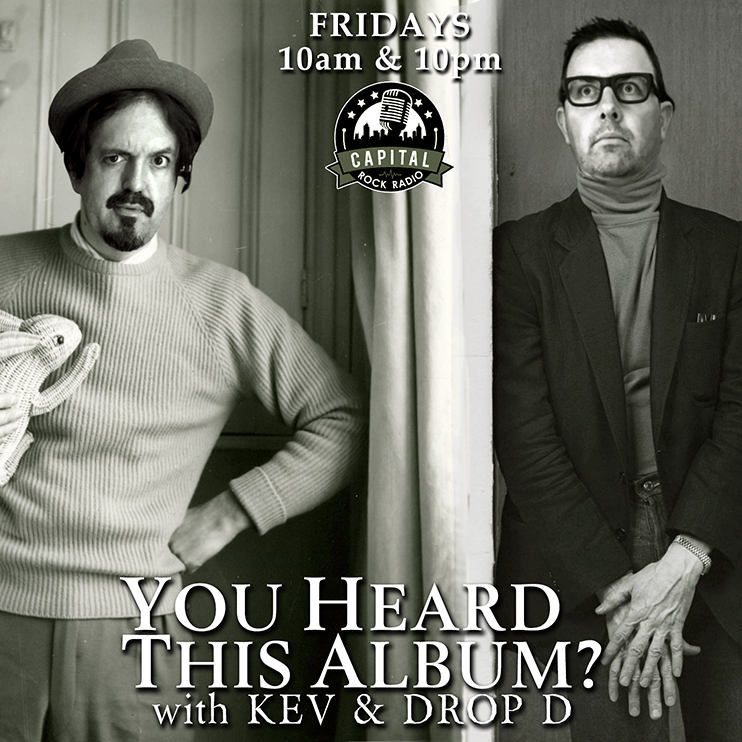 It's taken a little while, but here's a new episode of YOU HEARD THIS ALBUM? that has dropped to our ALT & INDIE ROCK podcast archives today!
On show 81, Kev & Drop D take a look at ROMANTIC ROCK - the 3rd release from Modnine Alternative Rockers Casio Fatso who hail from Reykjavík in Iceland!
This will be the 2nd follow up album review in YOU HEARD THIS ALBUM? history too. On Show 27 back in Season 02, the boys reviewed their 2nd album ECHOES OF THE NINETIES that Kev & Drop D both enjoyed & highly praised. You can find that episode listed under: capitalrockradio.com/you-heard-this-album-with-kev-drop-d/
Note: This is the last YOU HEARD THIS ALBUM show for a couple of weeks while the boys take a well earned two Easter week break.
And as they do on every single show, they review the release track by track, give it a Rock Salute 🤘 Rating (out of 3) and then choose their favourite tracks off the album!
HELP OTHERS FIND THIS SHOW BY LEAVING US A REVIEW & 5 STAR RATING ON iTUNES (IF YOU FEEL IT'S WORTHY, OF COURSE)! AND PLEASE TELL YOUR FRIENDS BY SHARING THIS PODCAST LINK!
ROCK ON! 🎶🤘😆🤘🎶
==================