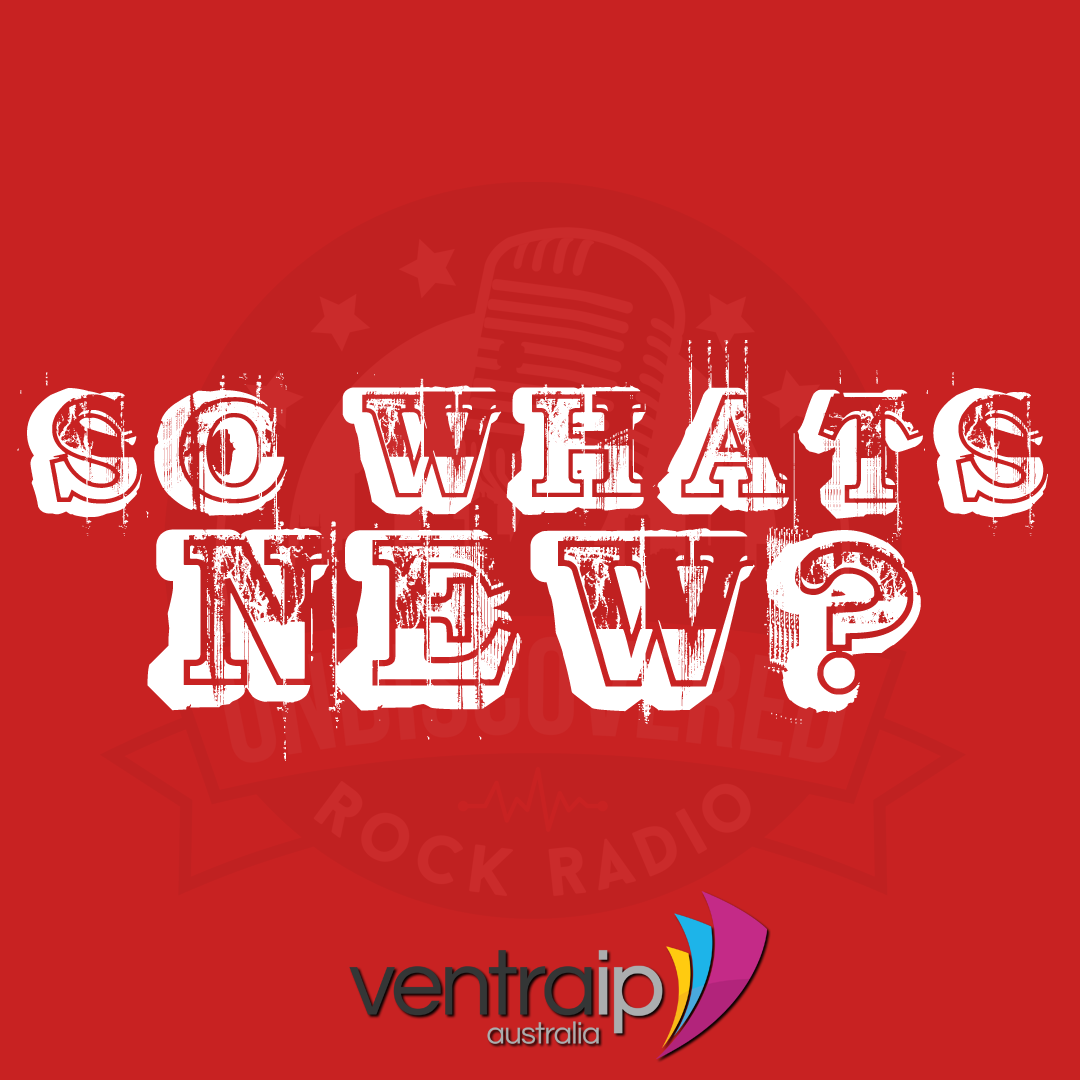 This is our first SO WHAT'S NEW? show for 2018 (brought to you by VentraIP Australia) in which we showcase some of the new Up & Coming / New / Independent bands that have recently been added to the UNDISCOVERED ROCK RADIO playlists!
Make sure you check out the band links we've provided & check out all their releases!
Share this post & Support the artists!
The Tracklisting is as follows:
1) BLACK KNIGHT SATELLITE (CANADA) - YETI
2) CASH (AUSTRALIA) - LIGHT ME UP
3) KHAN (AUSTRALIA) - WOLVES
4) WALLACK (FRANCE) - WHITE NOISE
5) FIGHT THE SUN (AUSTRALIA) - ANIMALS
6) THE JACKSONVILLE TRIAL (AUSTRALIA) - THE CALL
7) GRASSHOLE (AUSTRALIA) - HASH? TAG ME IN
8) BLACK SPACE RIDERS (GERMANY) - ANOTHER SORT OF HOMECOMING
9) PIGS OF THE ROMAN EMPIRE (AUSTRALIA) - JOHNNY THE BOY
10 HEATERS (USA) - BLACK BOLT
11)  BASTARD NÖRTH (AUSTRALIA) - SPIDERS
12) FOX GRIN (USA) - ONE DAY
If you or your band want to feature on UNDISCOVERED ROCK RADIO & our ALT & INDIE ROCK PODCASTS, submit your tunes to us at undiscoveredrockradio.com/contact

Produced by Drop D Digital
Background Music by Ben Sound (Royalty Free Music)