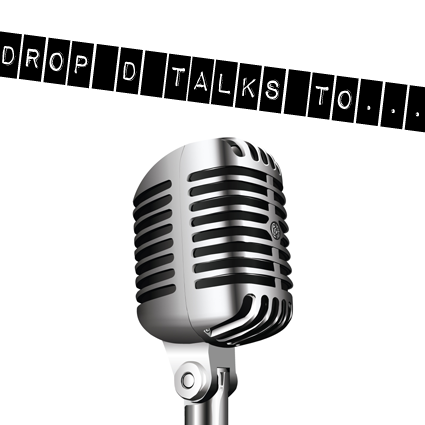 In this 2019 series of DROP D TALKS TO... interviews, Drop D has a chat to Ady Baker of The Ady Baker Sound who is based in Reading in the UK.

Made up of Ady (vocals & samples), Jim Dorney (bass), Mark Summers (guitar) and Leo Brown (drums), The Ady Baker Sound met whilst scrapping on the playground later than most. Fast forward to a chance conversation in the pub and their eclectic creation started just over a year ago. They've been developing their lively sets and generating a good deal of interest. The band have found a natural rhythm to combining their diverse musical tastes, which shouldn't work on paper but is "like baking a cake in your ear holes".
The Ady Baker Sound blend influences from the likes of My Bloody Valentine, Massive Attack, The Cure, Primal Scream and PiL to create a joyous bumper car race of breakbeats, seismic baselines, glide guitar and machine-gun drum barrages, laced with laid back vocals and lyrical weaponry.
In this episode, Drop D talks to Ady about how The Ady Baker Sound formed when four Dads met in a playground, the band's musical influences, their latest single "O.N.E." which was produced by John Mitchell (Enter Shikari, You Me At Six and Funeral For a Friend) and plans for the band's immediate future - including playing summer festivals & releasing a brand new EP.