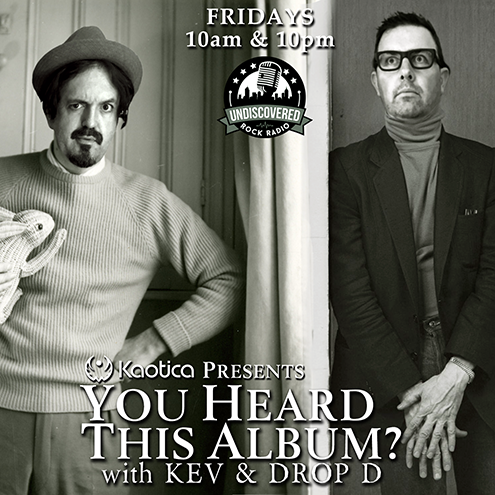 Check out the newest episode of YOU HEARD THIS ALBUM? that featured on Good Friday on Undiscovered Rock Radio!
On this show, KEV & DROP D are checking out a self titled album by a Neo-Alternative four piece band called Television Villain who hail from from Bath in the UK 
And as they do on every single show, the boys review the album track by track, give it a Rock Salute 
 Rating (out of 3) and then pick tracks to add to Undiscovered Rock Radio's ever growing playlists!
TELL YOUR FRIENDS! SHARE OUR SHOW!
If you enjoy our shows please leave us a review on iTunes! We'll begin sharing these reviews on our shows! Good reviews gives us the warm fuzzies!! Thank you in advance!!