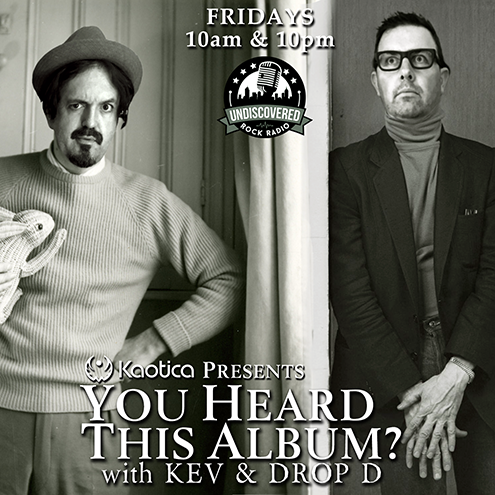 KEV and DROP D are BACK for 2018!
And yep, you guessed it! Brand spanking new YOU HEARD THIS ALBUM? shows are coming your way on to Undiscovered Rock Radio!
We're kicking things off with a brilliant Progressive Rock / Heavy / Stoner Psychedelic Rock Trio called Somali Yacht Club who hail from Lviv in the Ukraine. They're bringing out their 2nd album release called THE SEA on February 22nd.
If you're a Stoner Rock - Prog Rock lover then this is a show not to be missed!
YOU HEARD THIS ALBUM is headed into it's 3rd season but the show's format hasn't changed - the boys review the album track by track, give it a Rock Salute 
🤘 Rating (out of 3) and then pick tracks to add to Undiscovered Rock Radio's ever growing playlists!